HARMONY SPECIALTY COATING APPLICATIONS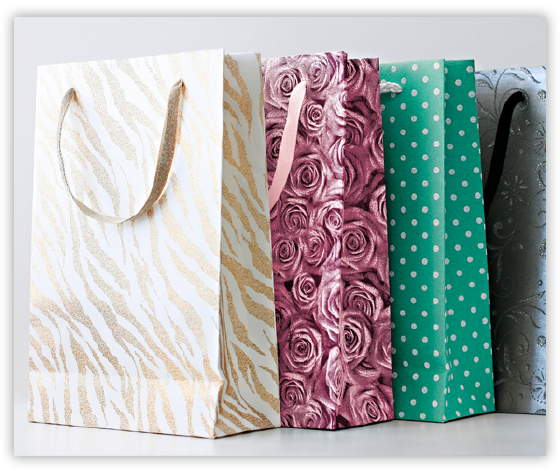 With Harmony Paper's unique machinery and patented processes, one of a kind coatings can be applied to virtually any product. Create custom designs and use with multiple coatings for gift wrap, bags, boxes, folding cartons, tags, displays, cards, home décor, wall art, and so much more.
• POP (Pop Off the Page): This unique and patented coating is a non-shedding, dimensional coating which adds a one-of-a-kind texture, feel, and depth.
• POP+Glitter: Top off the POP coating with a non-shedding glitter to add extraordinary interest and bring attention to your branding, designs, and products.
• C-Thru: Add a translucent or watermark effect to any paper, even cover weight sheets using our C-Thru coating process. Create subtle and elegant branding effects ideal for brochures, envelopes and more.
• Harmony Glow (Glow in the Dark): The fun starts when the lights go off! Great for gift wrap, wall décor, or special event decorating when you want to add that extra surprise.
• Natural Glitter: We've all hesitantly picked up greeting cards and other retail products with glitter accents. Unless you enjoy wearing glitter, the results are not pleasant. Fear no more. Our Natural Glitter coatings are virtually shed-free!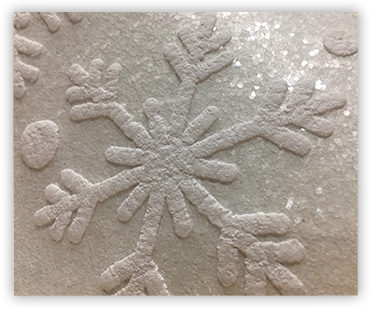 Deep dimensional POP coating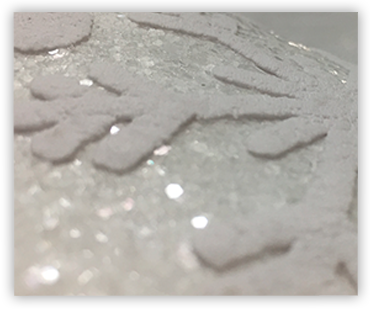 Close-Up of deep dimensional POP coating
Deep dimensional POP coating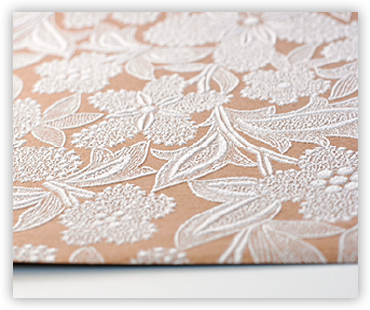 Multi-dimensional POP coating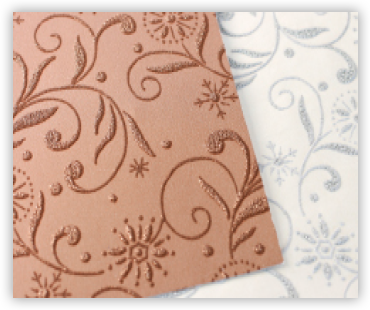 POP + Glitter on Luminous Pearl base sheet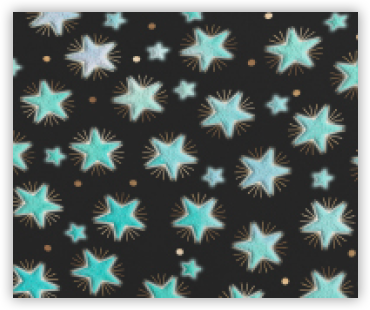 Harmony Glow with POP coating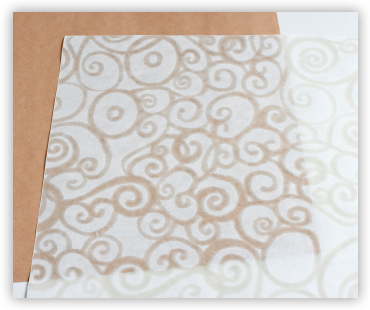 C-Thru translucent coating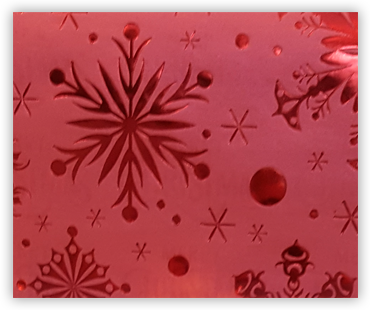 Foil stamping on Luminous Pearl base sheet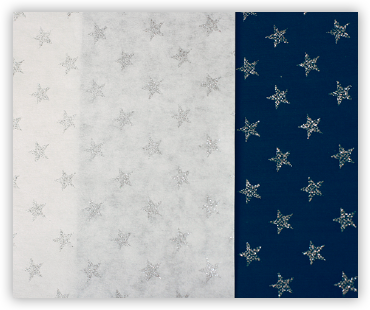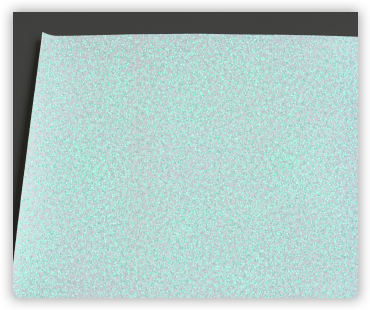 Solid glitter with Harmony Glow coating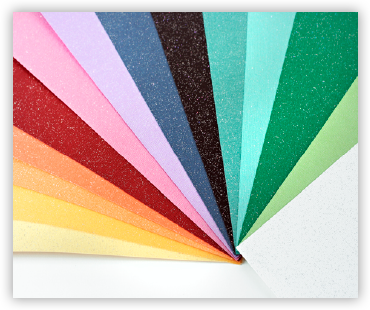 Natural Glitter on vat dyed paper
HARMONY LAMINATIONS & SPECIALTY PROCESSES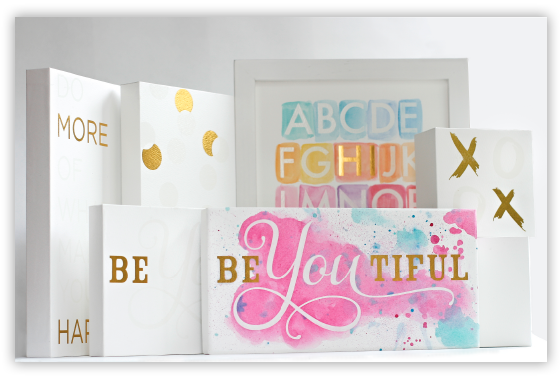 From specialty film laminations to processes such as foil stamping, laser cutting, raised varnish, UV glitter, pressure sensitive and more, Harmony Papers knows the quality control and production restrictions required to eliminate the frequent problems incurred in these processes. We'll work with you to analyze your project needs and create the right product and application for the job.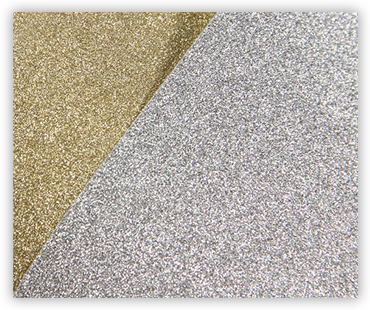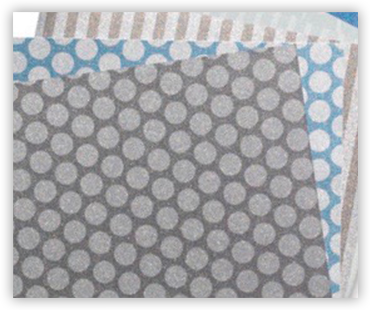 PET patterned glitter films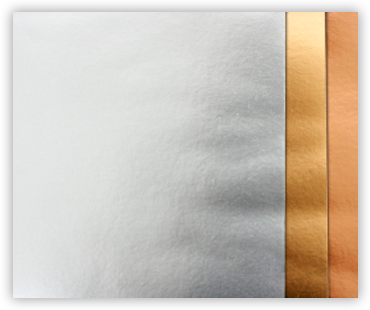 Metallic Papers and films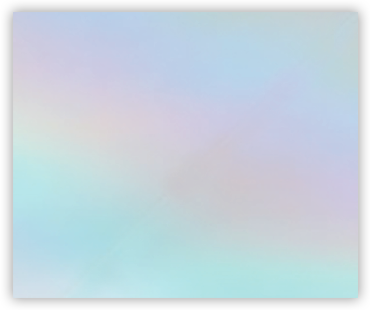 Holographic paper and films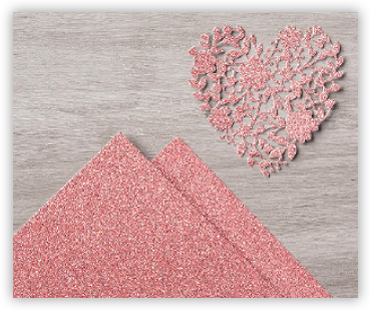 Laser Cut Specialty papers