DIAMOND PRINT GLITTER SAMPLES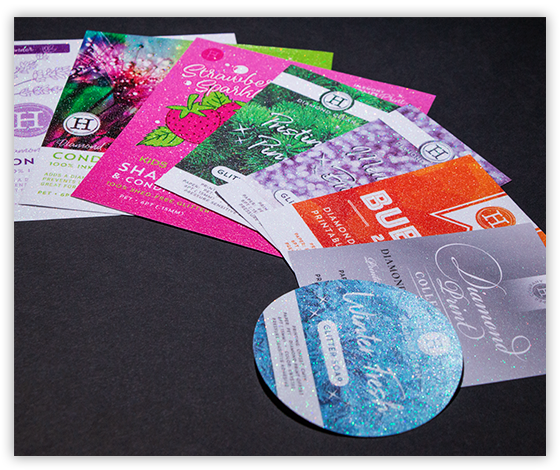 Diamond Print Glitter paper… see and feel the difference! We offer a selection of spectacular samples that showcase different paper varieties and printing processes. Each piece includes information about the printing process, paper type, weight, and thickness.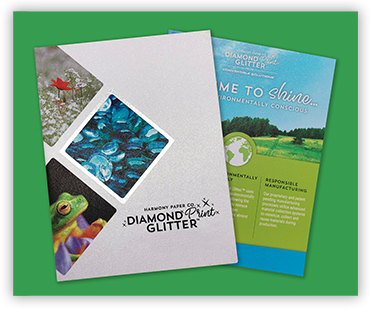 A – Pocket Folder / Catalog
• Product Catalog
• Environmental Information
• Printed Sample Sheets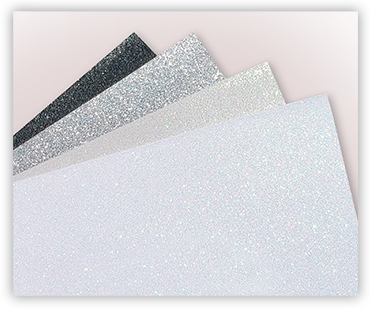 D – Paper Samples 
• Let us know what papers you would like to sample or test.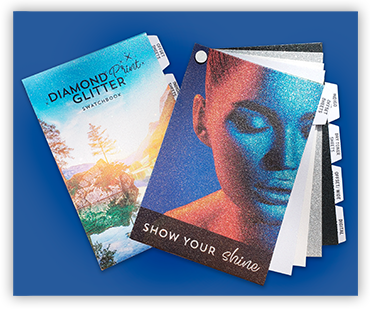 B – Swatchbook
• Paper swatches of Diamond Print Glitter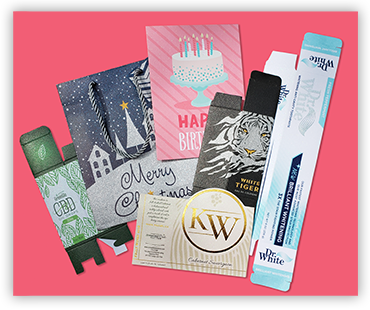 C – Printed Sample Kit
• Assortment of finished sample pieces including packaging, labels, bags, and more!