DIAMOND PRINT GLITTER SAMPLES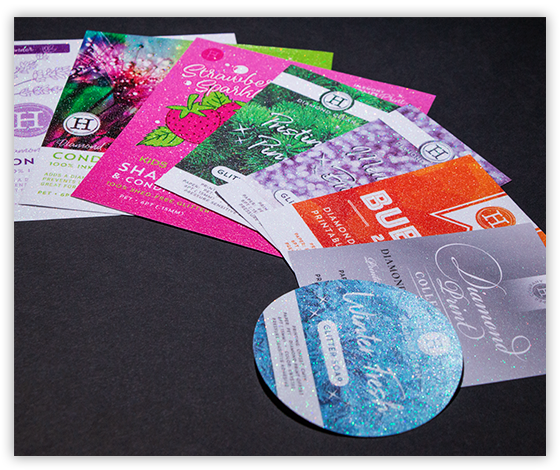 Diamond Print Glitter paper… see and feel the difference! We offer a selection of spectacular samples that showcase different paper varieties and printing processes. Each piece includes information about the printing process, paper type, weight, and thickness.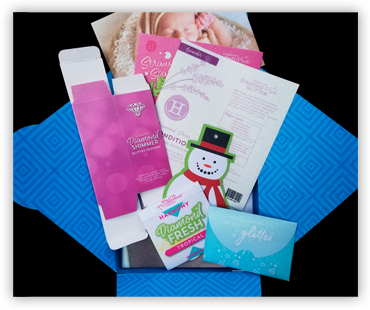 1-Diamond Print Glitter – Box Kit
• Swatchbook
• Packaging printed on HP Indigo & Offset
• Invitation Suite / Envelope printed on HP Indigo
• Photo Card printed on HP Indigo
• GIft Tag & Gift Card holder printed on HP Indigo
• Color sheets printed on Offset
• Adhesive labels, which vary by kit
(including HP Indigo and Offset PET)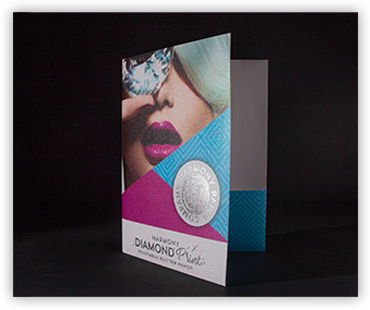 12A-Diamond Print Glitter – Pocket Folder Kit
• Blank white sheets for test printing
• Printed sheets to show how our patent pending Diamond Match technology reflects the color being printed on the white base sheet
• Information Guide
• Folder that highlights foil stamping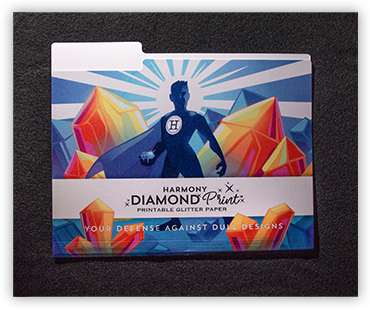 9-Diamond Print Glitter – File Folder
This one-of-a-kind Diamond Print Glitter file folder with foil stamping and a unique printed design is sure to show you how Diamond Print Glitter paper is your defense against dull designs and packaging!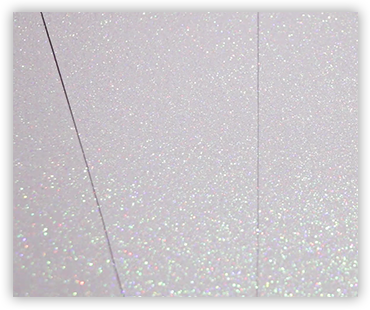 7-Diamond Print Glitter – Paper Samples 
• Sample set of indigo/dry toner items (13″x19″)
• Sample set of offset papers (20″x28″)