Shed-Free Glitter: All Shine, No Mess!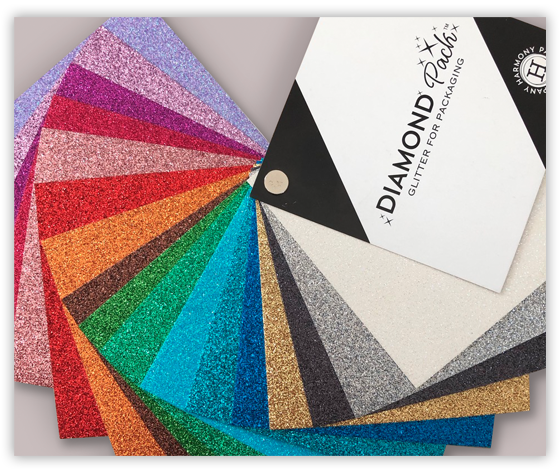 Diamond Pack Glitter has the texture and spectacular shine of traditional glitter, but without the mess! Our proprietary processes provide a shed-free glitter that doesn't crack when folded, making it ideal for wraps, bags, and other attention-getting projects.
• Foldable: No cracking or chipping, no exposed white core
• Custom Colors: We'll match your color for any project
• Custom Base sheets: Pulp dyed or white, coated or uncoated, recycled or virgin, PET or paper- you name it, we'll put glitter on it.
• Custom Weights: Everything from lightweight text to heavy-duty paperboard
• Low MOQ's: Minimum quantities starting at just 1,000 lbs for custom runs
• Low Pricing: With custom production prices as low as $.15/sq ft, we're less expensive than other inferior options.
Custom options ideal for any project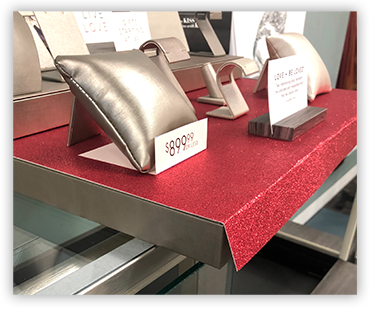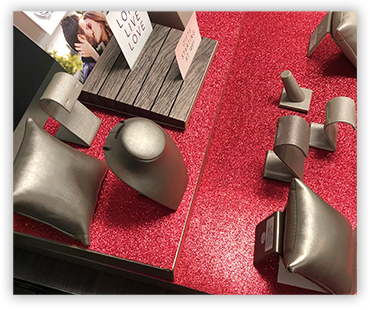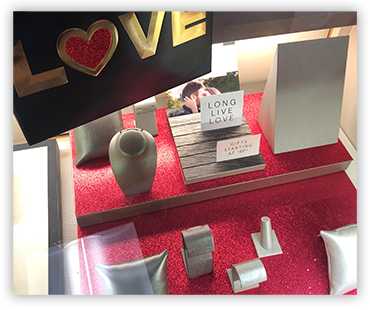 Retail Sign & Shelf Display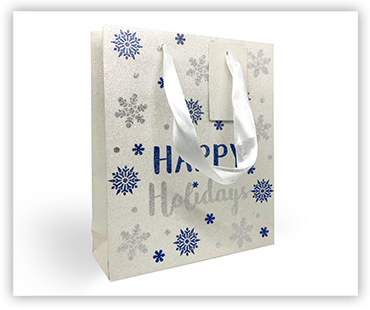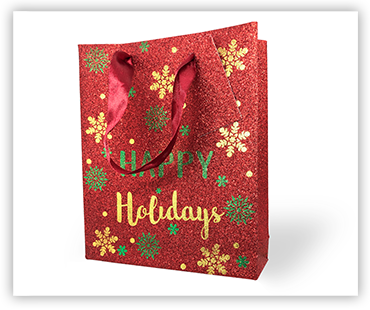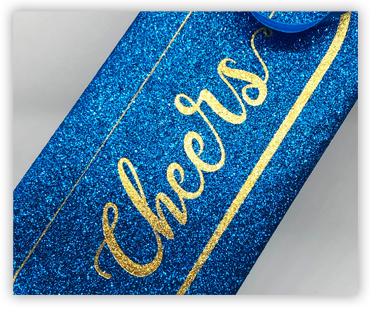 Diamond Pack with foil stamping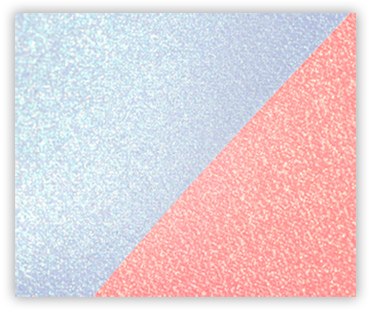 Iridescent Glitter Colors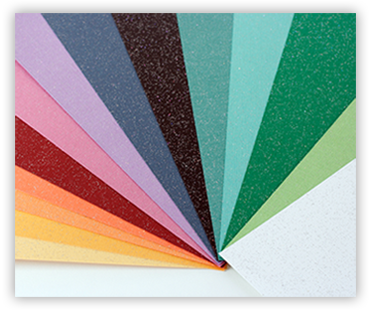 Pulp Dyed Base Sheet Glitter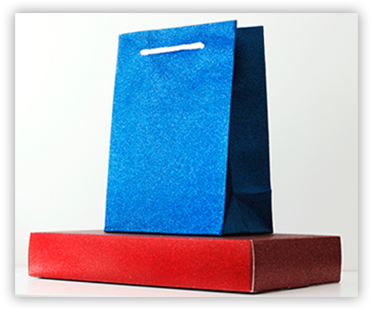 Ideal for all types of packaging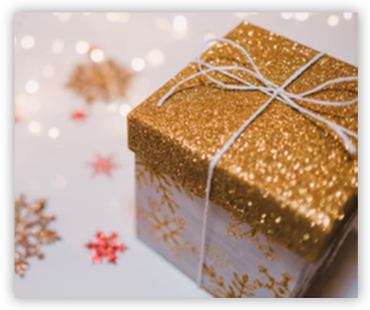 Decorative Packaging and Accents